Oct 21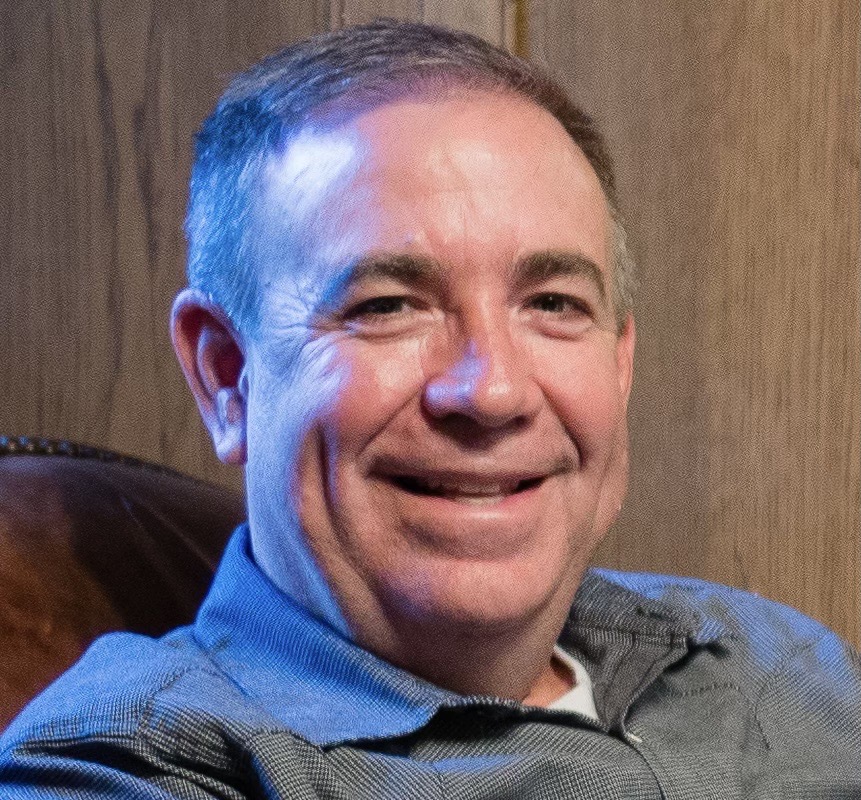 ABS Global has partnered with Lamar Steiger, Beef Supply Chain Consultant and Rancher, to drive uptake on supply chain focused efforts and integration of ongoing genetic innovations pioneered through ABS's NuEra GeneticsTM program.
Launched in July 2017, NuEra is a highly focused, intentional approach to unlocking greater genetic value that will help drive total profitability. The cutting-edge platform symbolizes the next chapter in the history of ABS beef genetics – a distinctive new era of beef genetic improvement capability. Steiger and ABS will focus on providing robust improvement and delivering value to customers throughout the beef supply chain along with a wider array of tailored evaluations and indexes that deliver genetic progress and profit faster.
"For 80 years, ABS has championed genetic solutions through innovation and discovery. Scientific initiatives, like the Angus Sire Alliance, that sought to improve feed efficiency and profitability, are just a part of our culture. You could even say, it's in our DNA," says ABS Global Beef Product Development Director, Matthew Cleveland. "The NuEra program is that next step. It's the innovation bridge that has allowed the ABS Team to continue cultivating dynamic genetic solutions for all segments of our industry's food systems. Lamar's keen understanding of retailer personas, beef production systems and genetics will serve as a synergistic catalyst between our NuEra technological capabilities and the spaces closest to the consumer."
Steiger, a lifelong student and advocate for the beef industry has a passion for beef that took root along a stretch of blacktop just outside Hulett, Wyoming. He and his siblings were the third generation born on the JH Ranch. His grandfather had settled on the that stretch of land nestled near Devil's Tower after developing a passion for cattle ranching in the 1930's. Life's journey eventually carried the Steiger family to Northern Arkansas. Over the course of several decades, Lamar would perfect his skill and mastery of business solutions and innovation, supply chain dynamics, and relationship building through his exposure to the entirety of the Walmart story. He would become an instrumental force in Walmart's initiative to create more consumer trust through the creation of their own high-quality beef supply chain. As a result, the Prime Pursuits program was launched.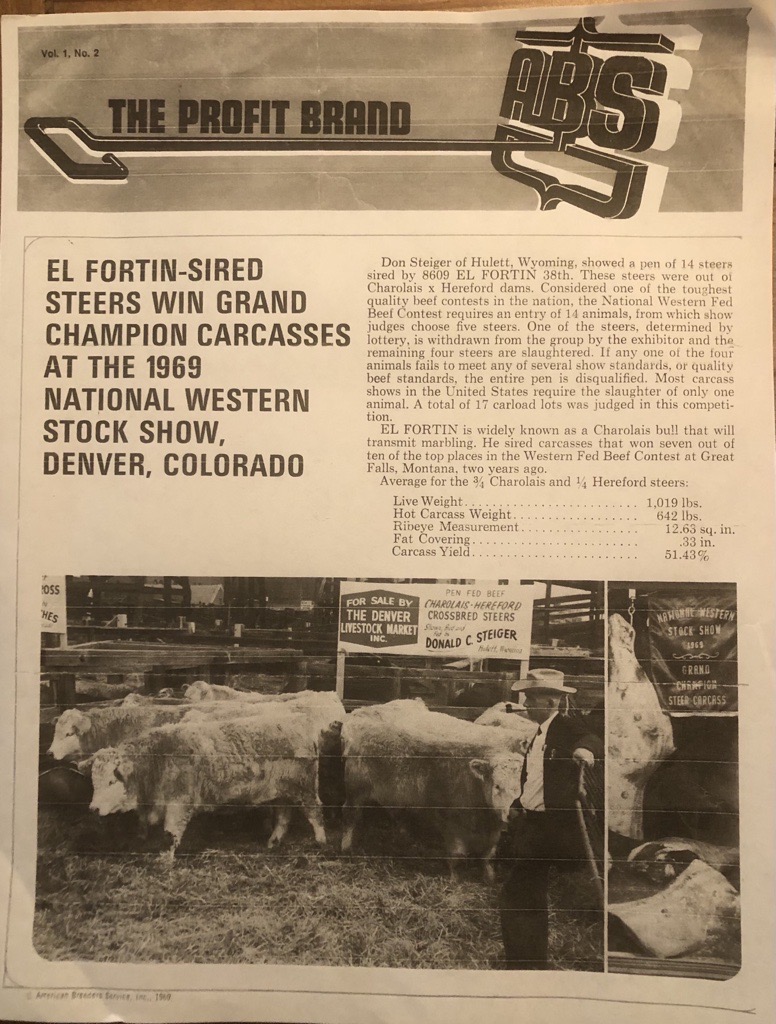 Dan Dorn, ABS Beef InFocus Business Development Strategist, is no stranger to the beef industry himself. With decades of experience in the industry, Dorn is a vocal advocate for genetic improvement and the value it can deliver to producers. Lamar understands and expertise of the value propositions within each space is highly vetted. According to Dan, "Lamar brings a new level to ABS's pursuit to connect genetics from conception to consumption. He is very practical in his approach but relates to the science and detail that is being put into what ABS is doing to help our customers be more profitable, as well as the entire supply chain."
Steiger and the ABS team were inspired to work together after forging a shared vision stretching from pasture to plate. The duo shares a strong belief that creating more profit and creates greater success for every stakeholder in the food supply chain and is centric to successful beef production looking forward. These "wins" can be achieved through utilization of technology and proven innovations from adjacent protein industries.
"Connecting the stakeholders in a very complex and disorganized supply chain gets me excited," says Steiger. "ABS's long history of challenging themselves and the industry for improvement coupled with an end customer who is demanding consistency, quality and a sustainable supply of beef excites me. Our industry is in the first stages of developing truly organized supply chains and ABS is set up to create wins for each stakeholder along the way."
The ABS NuEra GeneticsTM program represents the essential deeper dive into genetic progression for traits linked to feed efficiency, health, and carcass metrics well beyond what the industry has done to date. Dynamic solutions that can effectively benchmark and document key pieces of the sustainability equation and focus on additional carcass metrics closely tied to consumer satisfaction, are prime examples.
"We are not flying blind. As one of the leaders in the beef industry in both research and validation, we recognized a long time ago that if we wanted real progress, we needed to control the progress. It's a process that we kicked started in 2014 with the design of our first NuEra index and have been relentlessly validating since," says Ben Lohmann, ABS Beef Sire Acquisition Manager. Lohmann plays a key role on the large team of industry experts and geneticists involved in expediting real pasture to plate progress.
As consumer preferences and expectations continue moving toward more high-quality product and documented sustainability, ABS is the genetic company that will continue pushing for genetic progress to provide solutions. Producers in every segment will require the right tools to remain profitable within production systems, systems that are likely to be more defined with greater expectations than they were for previous generations.
"The opportunity to do our part by helping deliver precision genetic solutions to those that rise 'n' shine every day in the cattle industry is motivating for ABS and Lamar," remarks Jared Wareham, ABS NuEra North America Business Development Strategist. "We have found common ground in a shared vision to invigorate supply chains by cultivating solutions that help beef producers be more profitable, more sustainable, and more resilient in their efforts to deliver consumers a consistent, trusted product."