RMS Technician (North Devon)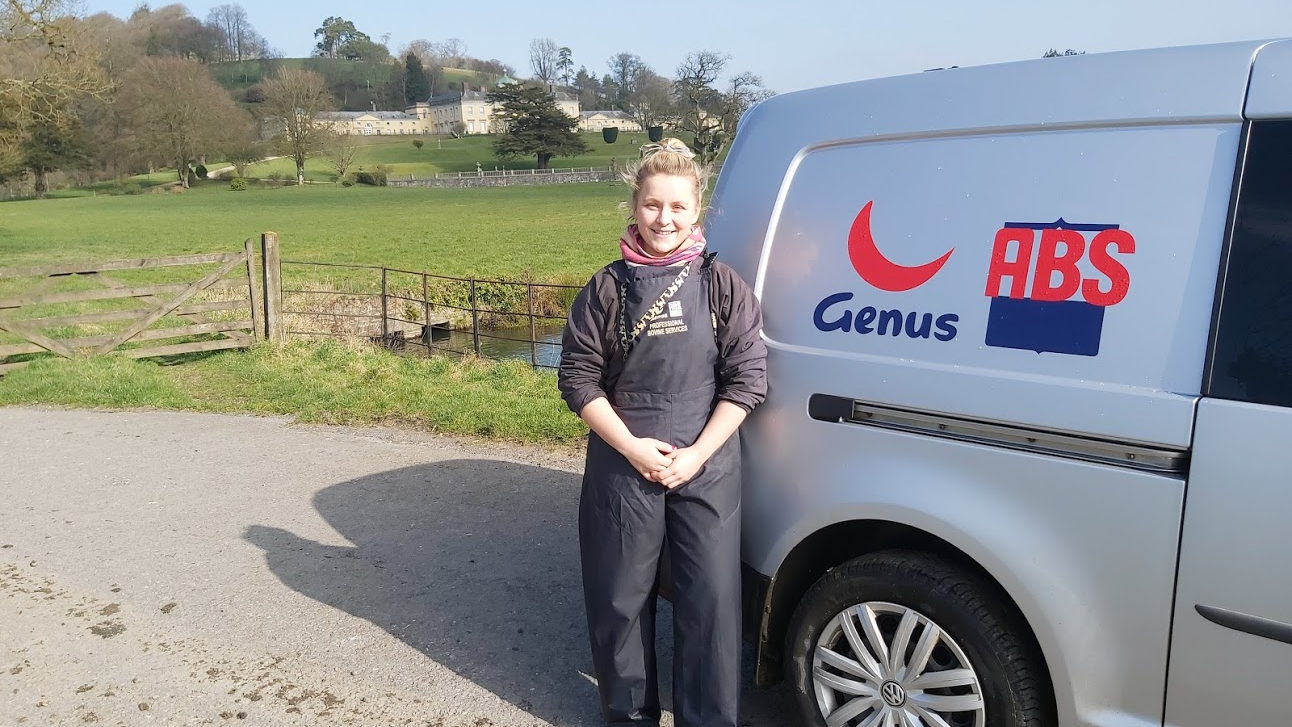 My name is Beth Ward, I've been with Genus ABS for almost 2 years. I'm currently working as a RMS Technician in the North Devon area.
There's no such thing as an average day. I get a mixture of both AI Calls and RMS farms making it variable for me, however, its great to be able to cater for every different customer. I enjoy building good relationships with farmers and seeing them excel in things that I am part of. I think being organised and having good communication with both customers and colleagues is the key to success at Genus ABS.
My job has progressed in the last two years and there have always been new challenges. I have recently taken on my own area which has also gained two new RMS farms. I am looking forward to seeing the fertility improvements I can make on these farms. There's nothing better than getting good results on farm!
It's a great time to represent Genus ABS. They are adapting with the times and implementing technologies such as breeder tag and BoviSync to help improve efficiency and productivity therefore, increasing customers profitability.
One of my personal highlights of the company's progress has to be BoviSync, it has enabled us to provide more data for the customer and allows everyone to have more involvement. We are now able to analyse the data in a greater depth enabling us to make changes where necessary and work with the farmer more closely to achieve better results.